Blog
Can you read this? posted by on Feb 25, 2010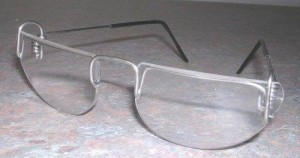 Many people around the world would not be able to do so simply because of the prohibitive cost of imported spectacles.  Our aim is to enable literate poor to obtain a useable pair of reading glasses at an affordable price.  We train nationals and missionaries to make these glasses.
No welding or soldering is necessary.
No screws or rivets.
Simple process primarily involves the bending of a stainless steel wire, using a simple jig and commonly used hand tools.
Reading glasses only – generally we order powers from +1.00  to +4.00.
We want to help you to help others!
Scot Love is our full time ministry coordinator. For more information about him and recent GFM ministry trips please visit his ArkPage at http://www.arkpages.com/scotlove/.